The DC Extended Universe is a controversial franchise. Among being divisive between critics and fans, the DCEU's upcoming films are losing directors, release dates and even supposedly cast members. It feels like every week an article is reported by a major publication about a new movie in the works, hell some films haven't even touched production yet, the current DCEU fire revolves around 'The Batman' and has been for the past few months in regards to cast members, script issues and a new vision. These issues could just be false but without an actual press release or statement from Warner Brother's they're just treated as of now rumours.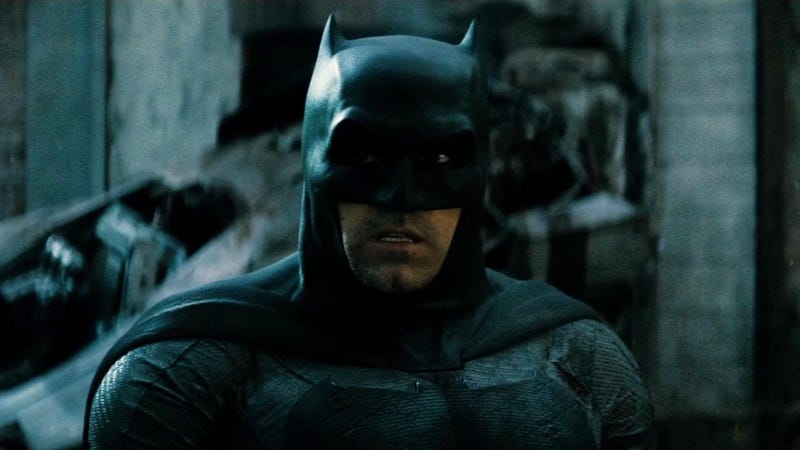 'The Batman' was originally announced with Ben Affleck to star and Geoff Johns to produce and co-write. In 2016, Affleck was attached to the direct, write and star and things did look bright for the film, that is, until, January 2017, Affleck had stepped down from the director's chair. Discord in the fanbase was an understatement, countless articles about 'The Batman' being in trouble were shot out by the dozens. This naturally angered fans and ignited a multitude of arguments across the web. In February, Matt Reeves, director of 'Cloverfield' and two 'Planet of the Apes' films, was tapped to direct the film.
As a fan of the previously mentioned movies and Affleck's portrayal as the Caped Crusader, 'The Batman' hooked me. I am personally excited for this film, more so than 'Justice League', a genre of film in which we've seen way more of such as The Avengers or Watchmen. Looking back at previous work of Reeves, his style of directing definitely fits the bill of Gotham City. Something important shown in his 'Apes' movies was his ability handle his main characters well, Bruce Wayne is a fascinating and complex character, we've only seen that type of Bruce with Burton and Nolan's interpretations.
The reportedly noir film, with Hitchcock's influence loosely tied to the DCEU is a film I want to see. Something we don't see enough of in film is Batman's detective side, a side that made him who he is today. Hell, the original Batman comic title was 'Detective Comics', it's a big part of his character. We've seen more of Batman's crime fighting side, but I and many fans believe it's time for a change and Reeves can deliver that.
Gotham already has a big presence in the DCEU, with Joker and Harley Quinn movies being mass produced. Who knows what we'll see in this movie, last year we received confirmation that Joe Manganiello would be playing Deathstroke! Obviously, the script has changed a lot since then, so we don't even know if he's made the cut. I would love to see Jared Leto and possibly Margot Robbie reprise their roles in this film. A fan-favorite I'd love to see make his DCEU debut is The Riddler, a character who I feel deserves another shot on the big screen. There's a lot of possibilities for this film's villains.
Everything we've heard about 'The Batman' feels so right, the tone, the director, and the countless amounts of characters we could see is amazing. Even if another article barrage about Ben Affleck dropping out is published, I'll remain hopeful for this movie. I truly believe that this could be the best film in the DC Extended Universe.